Rant #7
VOICE YOUR OPINION AT THE BOTTOM OF THIS PAGE!
We Should All Hate Fox

By GarboWarrior | March 11, 2008

Because Fox is garbage, and their shows are completely worthless.
24 - terrorism propaganda
Family Guy - strangely not so funny anymore
Cops is kinda tight.
But come on now. Bones? You have to be fucking kidding. King of the Hill? I shit better material. American Idol? Don't get me started...
But seriously now, that douchebag Simon. Why would Fox allow the entire world to watch him act like a schoolgirl bitch?! He is like everyone else on Fox: a no-talent assclown.

And what kind of news is this? BC this is pretty embarrassing. NOONE is this retarded. Case Closed.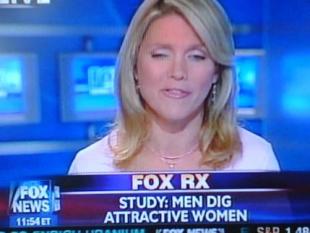 Captain Garbarrassing's Response:

Well Warrior, ripping on Family Guy is a dicey subject...even when it has gotten pretty mediocre. But this picture is absolutely A+ material, making you a true champion of the art of Rant. We might even have a staff position open if you're interested.